Posts for: October, 2014
By Paul M. Blidy, DDS
October 27, 2014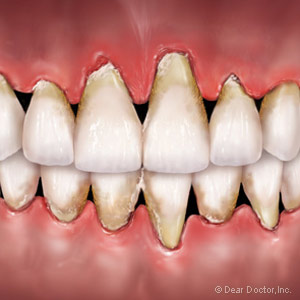 Periodontal (gum) disease is an infectious condition that if left untreated could lead to tooth loss. While gum disease is primarily caused by a thin layer of bacterial plaque and calculus left on the teeth due to poor hygiene, you may also have extenuating factors that may make you more susceptible to the disease.
Gum disease is actually a group of infectious diseases in which some forms are more difficult to control than others. All these forms arise from interactions between the bacteria in the dental plaque and your body's immune system. Depending on both your body's individual response and the disease form, your resistance to the resulting bacterial infection may be low.
That low resistance to certain strains of bacteria may be genetic — something you've inherited from your parents. Your stress level, particularly when it's high, can also diminish your body's ability to resist disease. There are also numerous strains of bacteria that could lead to gum disease — your body may not be able to effectively resist the particular "mix" of strains contained in your dental plaque.
Aside from lifestyle issues like stress or oral hygiene, we can at least test and verify any susceptibility you may have due to uncontrollable factors like genetics or the particular bacterial makeup within your plaque. Unfortunately, a minority of people will continue to deal with gum disease even after treatment and adopting a more effective hygiene regimen. Although we can't cure the disease, we can certainly control it with regular monitoring and treatment when necessary.
The key is to adopt a long-term strategy that will seek to preserve the teeth for as long as possible. In some cases, the best treatment approach is to prolong the life of the affected teeth for as long as possible to give you time to prepare emotionally and financially for eventual tooth replacement.
Indeed, any patient experiencing some form of gum disease should seek professional treatment, followed by a daily oral hygiene program and regular checkups and office cleanings. Taking the right steps in consultation with your dentist will assure you'll preserve your teeth for as long as possible.
If you would like more information on treatment for periodontal disease, please contact us or schedule an appointment for a consultation. You can also learn more about this topic by reading the Dear Doctor magazine article "Periodontal (Gum) Treatment and Expectations."
By Paul M. Blidy, DDS
October 09, 2014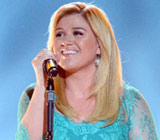 Now that celebrities can communicate directly with their fans through social media, we've started to see dispatches from some surprising locations — the dental chair, for example! Take singer Kelly Clarkson, who was the first winner of American Idol, and perhaps one of the first to seek moral support via social media before having an emergency root canal procedure.
"Emergency root canal — I've had better days," Kelly posted on her Facebook page, along with a photo of herself looking… well, pretty nervous. But is a root canal procedure really something to be scared about? It's time to clear up some misconceptions about this very common dental procedure.
First of all, root canal treatment is done to save a tooth that might otherwise be lost to an infection deep inside it. So while it's often looked upon with apprehension, it's a very positive step to take if you want to keep your teeth as long as possible. Secondly, tooth infections can be painful — but it's the root canal procedure that stops the pain. What, actually, is done during this tooth-saving treatment?
First, a local anesthetic is administered to keep you from feeling any pain. Then, a small opening is made through the chewing surface of the infected tooth, giving access to the central space inside, which is called the "pulp chamber." A set of tiny instruments is used to remove the diseased pulp (nerve) tissue in the chamber, and to clean out the root canals: branching tunnel-like spaces that run from the pulp chamber through the root (or roots) of the tooth. The cleared canals are then filled and sealed.
At a later appointment, we will give you a more permanent filling or, more likely, a crown, to restore your tooth's full function and protect it from further injury. A tooth that has had a root canal followed by a proper restoration can last as long as any other natural tooth — a very long time indeed.
If you have any questions about root canal treatment, please contact us or schedule an appointment for a consultation. You can learn more by reading the Dear Doctor magazine article "A Step by Step Guide to Root Canal Treatment."